The title should really read: "Mini-Review Monday from the Recently Review-less Rachel." Kinda has a ring to it, don't you think? Looks like Tray and her sis have been pulling all the weight around here so here's my mini-attempt at playing catch-up.
Sometimes Audible proves a skillful matchmaker—pairing me up with the perfect read based on books I've loved. One that I may never have stumbled across otherwise, like The Murmur of Bees. Is it shallow of me to admit I first fell for its cover? Rest assured, it took an Isabelle Allende comparison to seal the deal. This review helped too: "The Murmur of Bees is unpredictable and heart-rending, a novel both grand in scope, capturing the fate of a country in flux, and deeply personal, with its intimate portrait of a family that has put their love, faith, and future in the unbelievable." This one's a winner.
Two favorite quotes: "But let me tell you what I know, what I've concluded: it doesn't matter whether time passes slowly or quickly. What you can be sure of is that, in the end, all you want is to have more."
"It is in the deepest darkness that one sees things most clearly."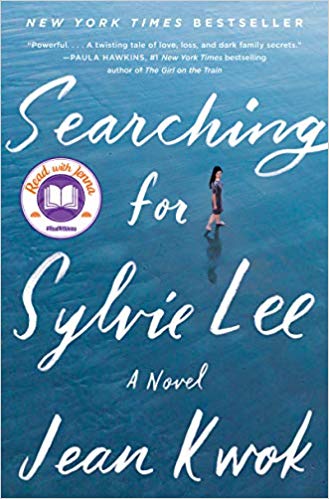 This one fell a little flat for me. It had all the makings of a good beach read with literary leanings, but it didn't deliver. I seem to be in the minority here—most reviewers are giving it a big thumbs up and Jenna Bush (who I adore) chose it for her book club. The only thing this book left me searching for was a better beach read. Sorry Sylvie.
I'm a sucker for the Sheldon Coopers of this world which explains my Don Tillman soft spot. While The Rosie Project remains my favorite of the trilogy, this one outdid the second and is a perfect ending to the series. If you're looking for endearing, laugh-out-loud fiction, only to cry real tears a few pages later, this series is for you. In the words of one of my literary BFF's, Adriana Trigiani, "Don Tillman is my favorite new protagonist in all of contemporary fiction. This man will exasperate, delight and immerse you."
A favorite quote: "Academics always think they can do any job better, until they try it."
This book has been on my radar for quite some time but I resisted taking the bait. Even though I was a greek mythology lover in college, I didn't expect to love this book. Finally succumbed to the hype, especially once Helen Simonson (Major Petigrew's Last Stand) promised: "you will be held enchanted." And I was. Thoroughly. You don't have to love greek mythology to love this book. It's exactly as Ann Patchett proclaimed: "an epic spanning thousands of years that's also a keep-you-up-all-night page-turner."
A favorite quote: "I thought: I cannot bear this world a moment longer. Then, child, make another."